Social Media Performance Analysis
MediaLens presents numerous social media marketing analytic metrics in simple charts so you can do easy comparison in the eye.
Request Demo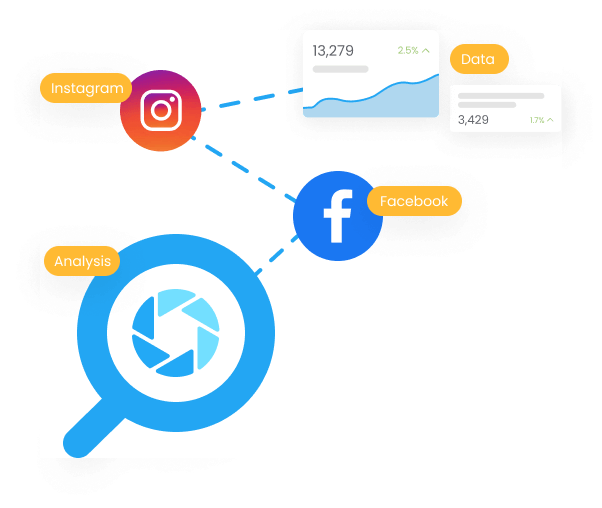 Request Demo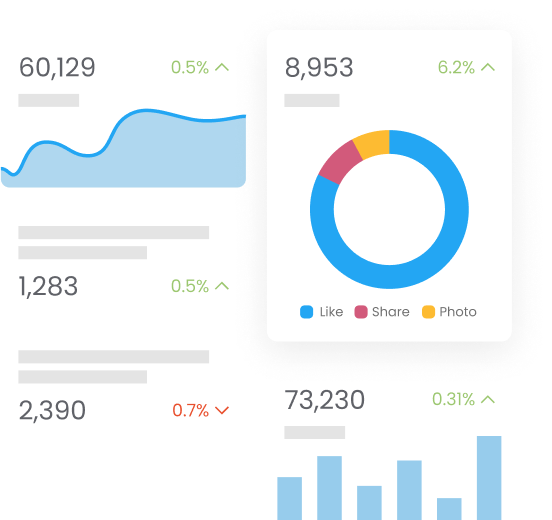 1
Analyze with Efficiency
Get a 360-degree view of your results on all social networks from a single place, to set performance benchmarks and monitor improvements over time. Our customizable reports make it easy to distill, distribute, and digest the facts and figures that are most meaningful to your organization.
2
Find the Best Publishing Time
Does your target audience react better during weekday lunch hours or weekend pastime? No more guessing is needed, just refer to the heat map which presents your post performance at a different time on different days.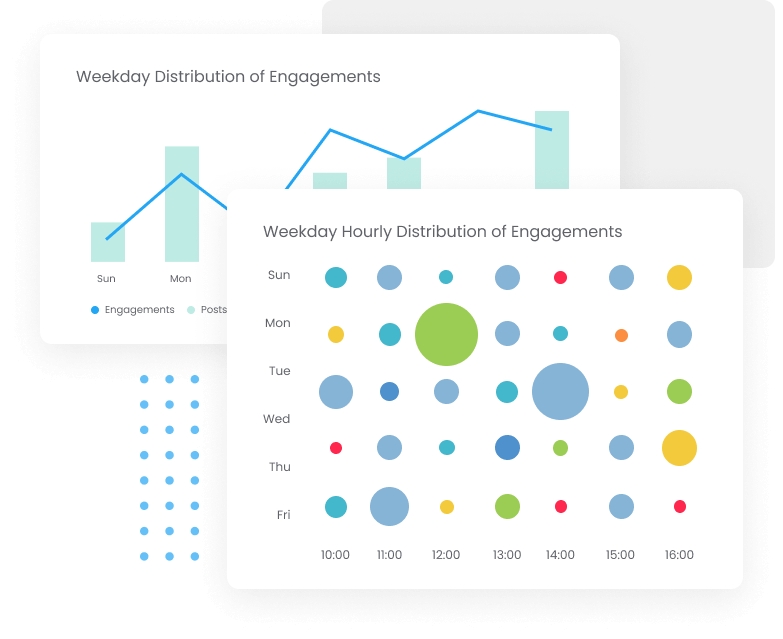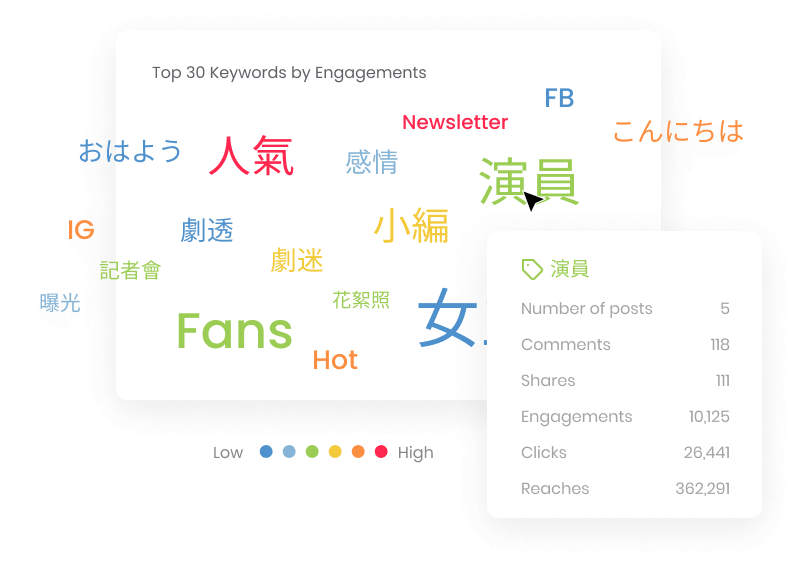 3
Analyze Your Magic Keywords and Hashtags
With thorough analysis which suggests a list of most engaging keywords and hashtags, viral content generation is now not only an art but a science!
4
Visualize Selected Performance Metrics
Visualize your post performance by reach, engagement, link click in your selected time frame. Isn't it easy to find your best performing post among the thousands of posts you published in the last few years?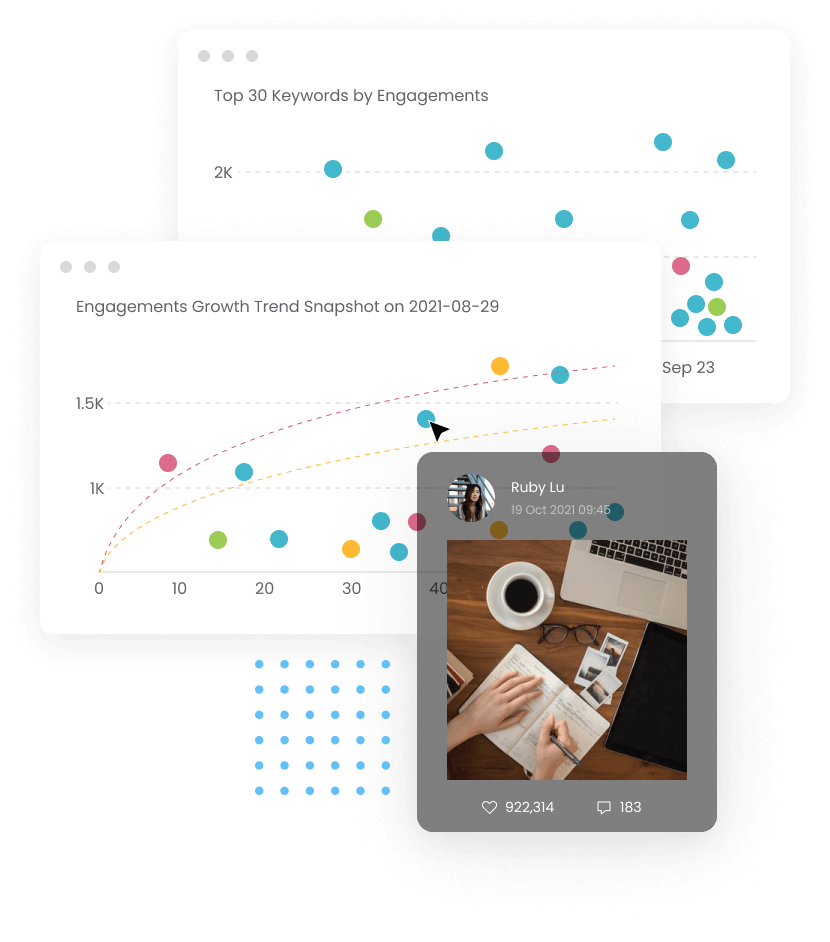 5
Analyze Editor's Performance
Great individual makes a great team. While it is normal to focus on your page's overall performance, we help you look into post performance of each individual editor as well as their output quantity. The transparency provides valuable insight into your human resources planning.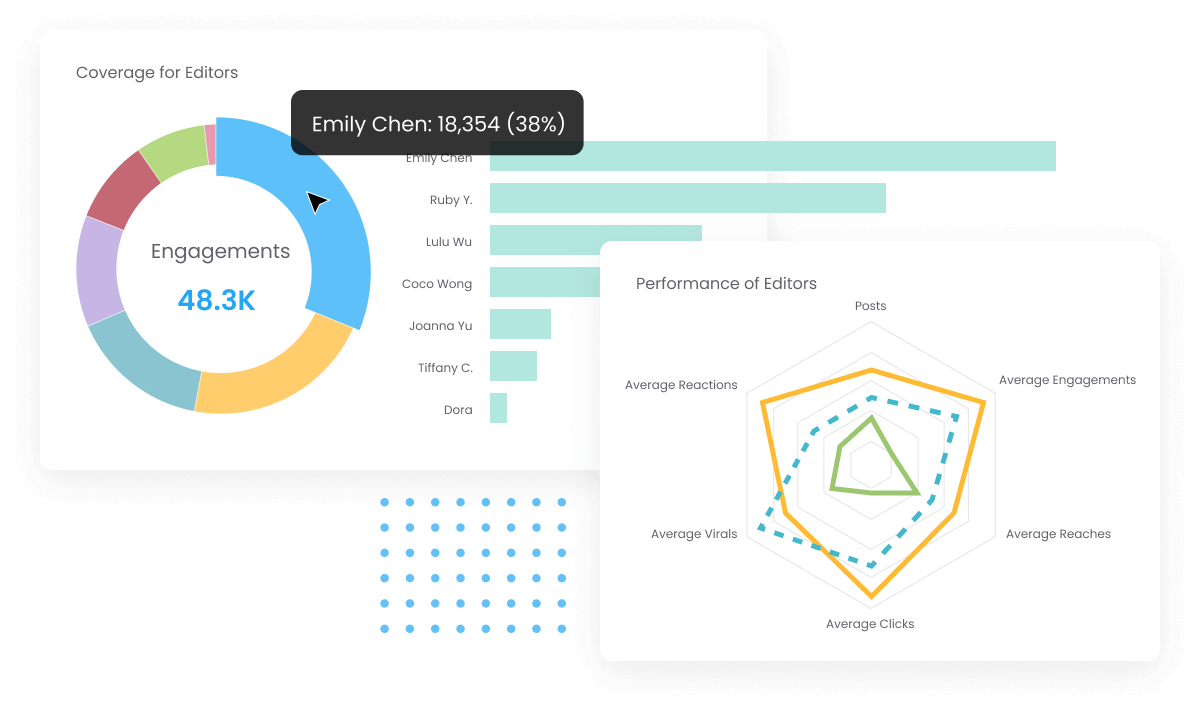 6
Customize Internal Tagging
With this function, you can easily align with your content generation team and standardize how you want to classify the content categories by internal tagging. You can then easily pull out the respective performance of a certain tag.