Influencer Marketing Analysis
Disclosing all and rising influencers' key performance and efficiency to you. Make sure you select right and well-spend to achieve your goals.
Request Demo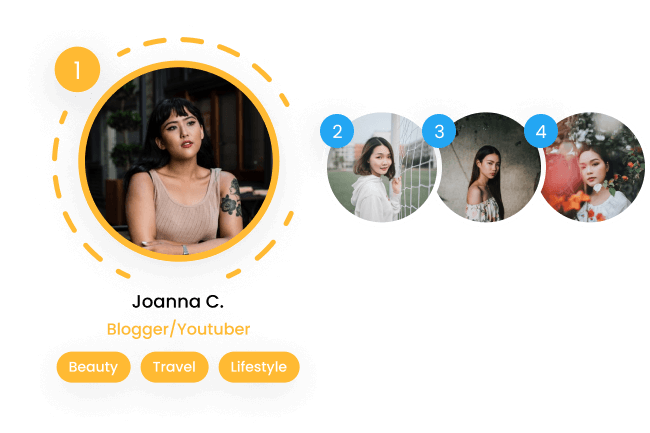 Request Demo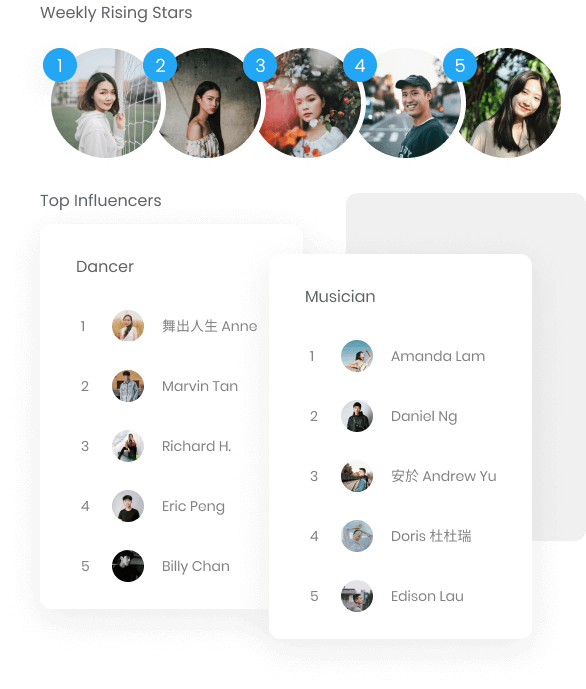 1
Rank Influencers in Leaderboard
Key performance metrics of thousands of influencers at a glance in the leaderboard. Sort and analyze respective performance of the long list of influencers in the same way you analyze your list of competitor's social media pages. Isn't it now easier to find out which influencers that you should collaborate with next? The chart ranking will be updated daily, make sure it is the most up to date.
2
Sort Influencer's Performance Metrics
You can now better make a data-driven decision in choosing your ideal influencer to work with by sorting out their occupations, content Interests, engagement rate and other metrics.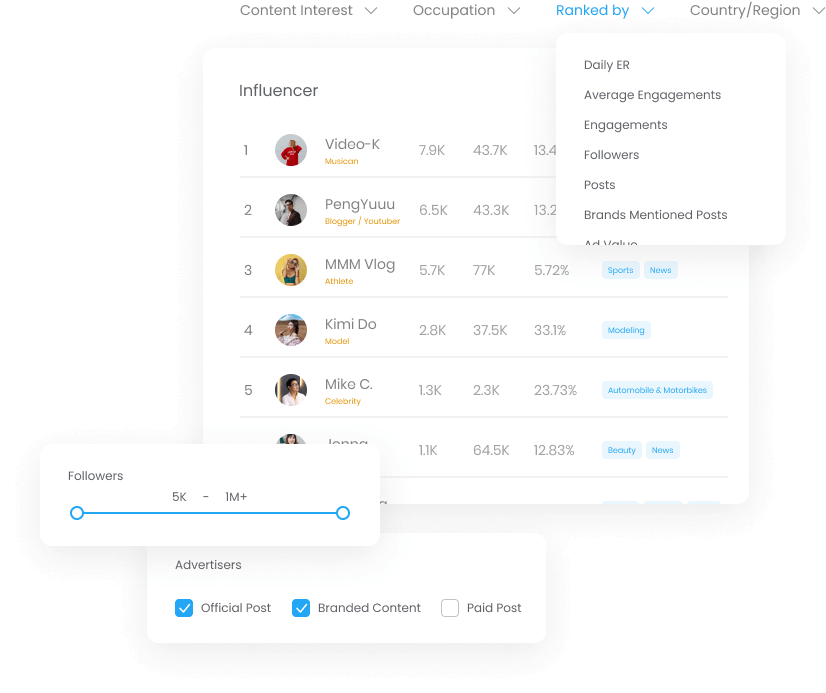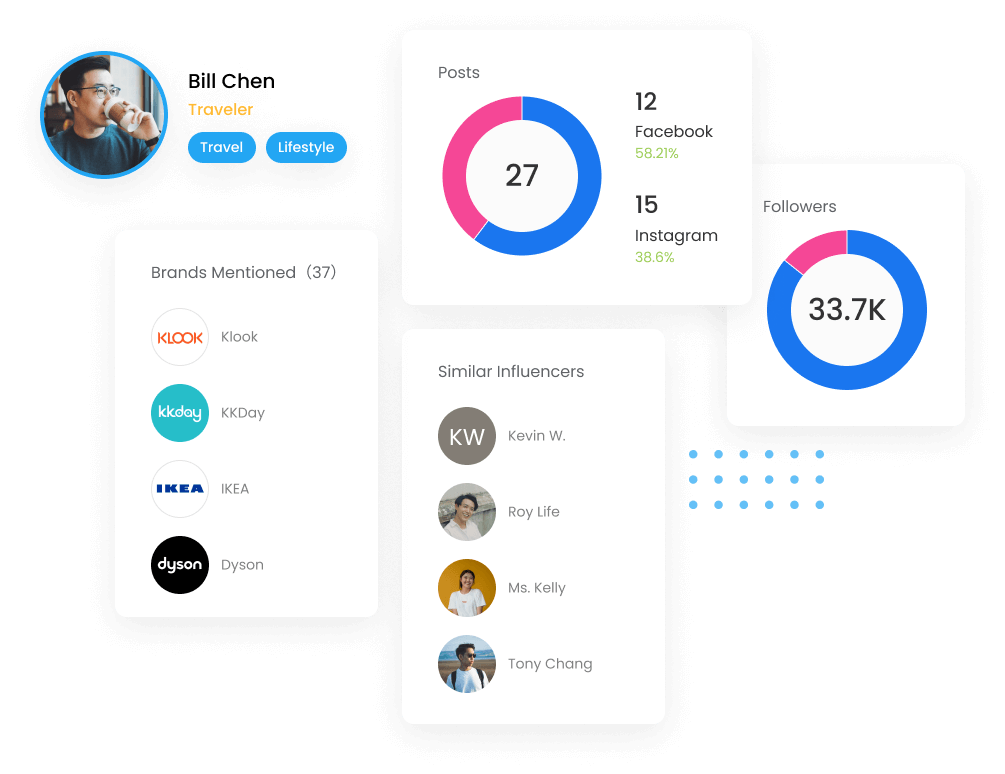 3
Smart Selection
Instead of putting all resources on one single famous influencer, you may now use our AI analogy to pick some more recommended similar influencers in the same category/region to achieve the same or even greater result. The detailed profiles of KOLs feature combined Facebook and Instagram data (or separate) and the brands mentioned in the past 180 days. This allows you to avoid choosing the same influencers and differentiate your brand from your competitors.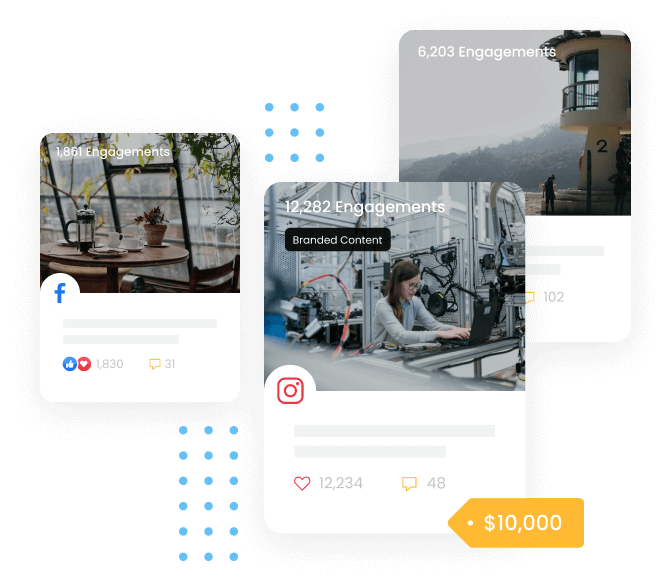 4
Ad Value & Official rate card
Besides, our Ad Value not only gives you a better gauge of marketing budget spent in reality but also helps you to spread it wisely because our Ad Value is directly obtained from official rate cards and processed with our advanced algorithm behind to ensure that reveals the true world.