To name a few examples when accessing Facebook Data, here is why.
Time Span Limit of Facebook Data:
Your Facebook "Page Summary" in "Overview" can only show Facebook data of your page's performance in the last 28 days. What if you would like to review your page performance 2 months ago?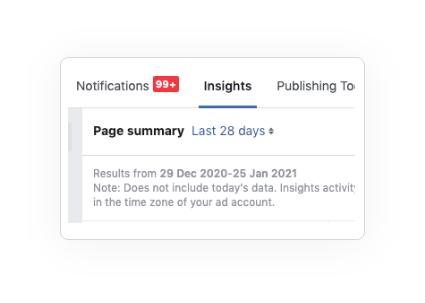 Display Limit of Facebook Data:
Your Facebook Insight can only show the post performance of your published posts by date in descending order. What if you would like to analyze your best performing Facebook post from last year? It will be an endless scrolling and pressing of "See More".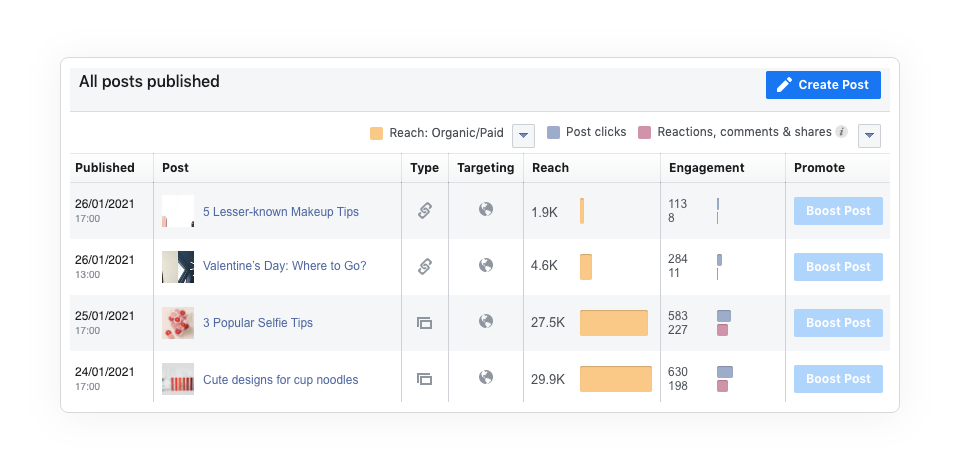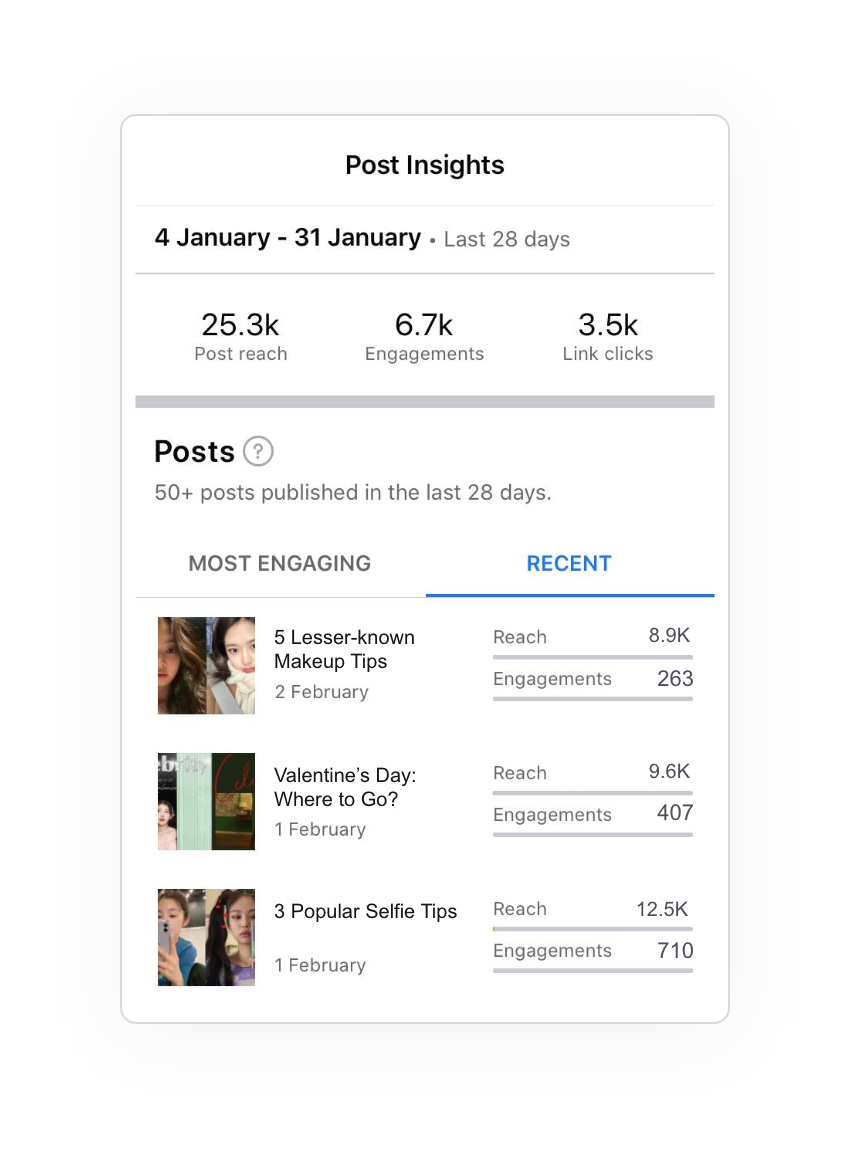 User Friendly
These are just a few examples. The native Facebook analysis tools and Instagram analysis tools have their own benefits and limitations. MediaLens is there to close the gap when performing Social Media Performance Analysis, and provide you a holistic view in a user-friendly manner.
Visualized Data
MediaLens helps you visualize all of your Facebook Data or Instagram Data, e.g. Post Engagements in the selected time frame. This handy and all-in-one Facebook Analysis Tool (and even Instagram Analysis Tool) also plot and breakdown all bulky Facebook Data (or Instagram Data) by different metrics (such as reach, engagement, click etc), by moving average, by growth trend and a lot of other useful analytical parameters so that you can grasp the business insight at a glance.
It saves you the pain and time wasted on loginning in each platform's admin page, searching relevant data of an old post, waiting the platform's server response and manually consolidating scattered data into a spreadsheet.
Know more about MediaLens
Competitor Analysis
Use MediaLens to visualize and analyze social media strategy of your targeted brands at a glance!
Social Media Trend Prediction
Predict how your target audience will react to your content by Facebook analysis tool and Instagram analysis tool in MediaLens.
Business Insight
Analyze business intelligence provided by MediaLens to help you make a commercial decision. What is your ROI in ad spending under current social media strategy?